If you've unfortunately suffered an injury at work, you may be entitled to payment of medical benefits.
These could be in the form of temporary or permanent medical aid, depending on the disability suffered. As such, a disability may be defined as any mental or physical impairment that hinders essential activities like walking or breathing. Additionally, a disability may compromise an essential bodily function.
However, while you're out on disability recovering from a work-related injury or illness, can the employer fire you? Let's take a deeper look into this issue.
Section 132a of the California Labor Code
Termination
The workers' compensation laws in California prohibit an employer from terminating an employee for asking for compensation for a work injury. In particular, Section 132a of the Labor Code outlaws any discrimination or termination due to a work-related injury.
So, it is illegal to fire an employee because they have filed a claim for workers' compensation. Additionally, the employee can't be fired if they have an application pending for adjudication of a compensation claim or if they have received a settlement resulting from said adjudication.
If the employer is found to have fired the worker on the above grounds, they are held to be guilty of a misdemeanour and are liable to compensate the employee for this action. Now, in case the employee chooses to bring a case against the employer for the same, they are eligible for some benefits, which are:
Increased compensation of half the amount of the salary (till a cap of $10,000),
Expenses up to $250
Reinstatement of their old job
And reimbursement for any wages lost or benefits missed out on because of the unlawful action of the employer
Discrimination
Not only is unlawful termination prohibited, but discrimination based on a work injury is also not allowed. Discrimination takes the form of actions that an employee is subjected to, which puts them at a disadvantage. These are:
Mandating that workers who have sustained an injury take out time from their vacation leave for doctor's appointments or medical procedures
Refusing to place the injured employee on rehire lists
Demoting a person
Indiscriminately reducing their salary
However, a claim alleging discrimination doesn't hold up in court if the employer has made a business decision that impacts workers all over the firm and in equal measure. Additionally, a termination claim won't hold up if the employee was dismissed due to incompetence demonstrated at work or if they become ineligible to work in that particular area.
Despite all the safeguards that are in place to prevent unlawful dismissal, there are loopholes, too, which the employer could potentially exploit. California counts as an "at-will employment state," which essentially means that an employee may be fired for any non-discriminatory reason.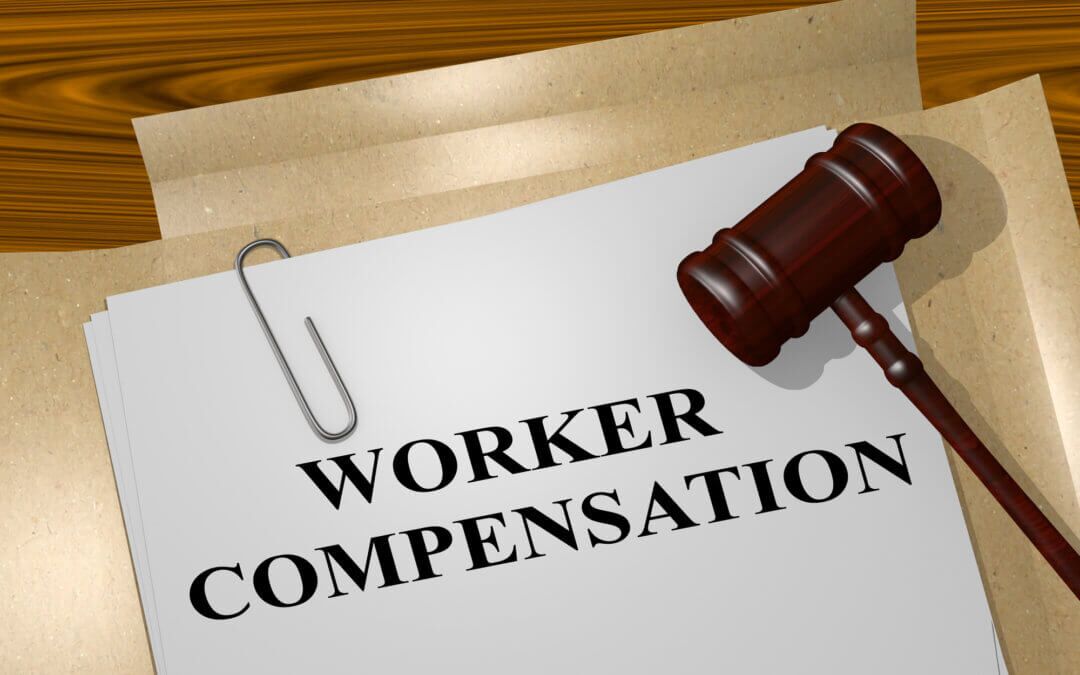 Some employers in the state often practice functional termination, which is the refusal to reinstate the injured worker to the post they held before being hurt. This could be because the worker is no longer able to perform their duties effectively or because there's already another person hired to do the job.
If they have already replaced the injured worker and a case is brought against the employer for unlawful termination, then the employer has to prove a business necessity.
However, a refusal to reinstate could be from a retaliatory intent, or it could be genuine, though it's the former in most cases. In such circumstances, the employee needs to have a solid case to prove such intent, with robust evidence.
Other Benefits Available To Injured Workers
What if a situation arises where the worker can genuinely not get back to work because of the injury sustained and has to be let go? In such a case, workers with a permanent partial disability can receive a supplemental job displacement benefit of up to $6000.
Consequently, you can use this money for vocational training or any certification that may be required to pursue a new line of work. But the employee is eligible to receive this amount only if the employer refuses to reinstate them or provide alternate work. This provision acts as a good incentive for employers to rehire their injured workers.
In addition to this, there are other benefits available for injured workers. They might qualify for unemployment benefits for starters, but availing this might clash with the benefits received under a workers' compensation claim.
However, if the nature of the illness or injury is quite severe, the employee might be covered under the ADA (the Americans with Disabilities Act) or the California Fair Employment and Housing Act. This would entitle the worker to receive accommodations like modified housing, transportation, etc., to enable them to do their job.
There's also the Federal Family and Medical Leave Act that requires employers who have hired more than 50 employees to give them up to 12 weeks' leave in cases of serious illnesses. During this period, the worker can't be fired and gets their old job back if they return to work.
Final Thoughts
So, what should you do if you've been fired while out on workers' compensation? The next step is to file a petition under Section 132a, and the Workers' Compensation Appeals Board has a form for the same.
However, one must keep in mind that a petition under this provision is only maintainable if a claim has been filed for workers' compensation.
If you need to file a claim for workers' compensation, then you can do so by completing an Application for Adjudication, which can be found here. It's also highly recommended to go through the instructions provided by the Department of Workers' Compensation before filling the form out.
Do keep in mind that the petition under Section 132a has to be filed within one year from the date of discrimination or termination. It's also recommended to speak to a legal professional specializing in workers' compensation claims when proceeding with the case for the best chances of prevailing on your claim. Workers' Compensation Lawyer at The Morris Law Group will be the best option to go with.