Schedule A Free Consultation
Why Choose The Morris Law Group To Handle Your Trucking Accident Case?
Are you looking for a Trucking accident attorney to help you get the compensation you deserve after an accident? Our Riverside Trucking accident attorneys can help.
With over 31 years of experience, our Trucking accident attorneys have won millions of dollars for clients in Riverside and surrounding areas. What makes us the best is the quality of our customer service and the fact that you do not have to pay until we win. Don't wait any longer to get the help you need and the compensation you deserve by calling us today.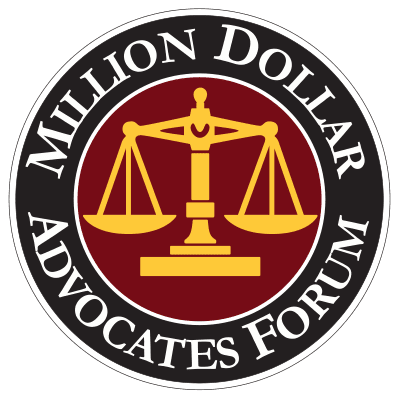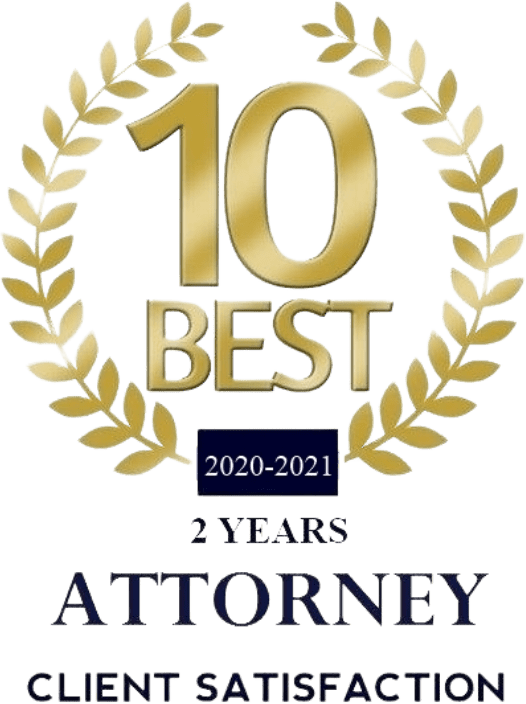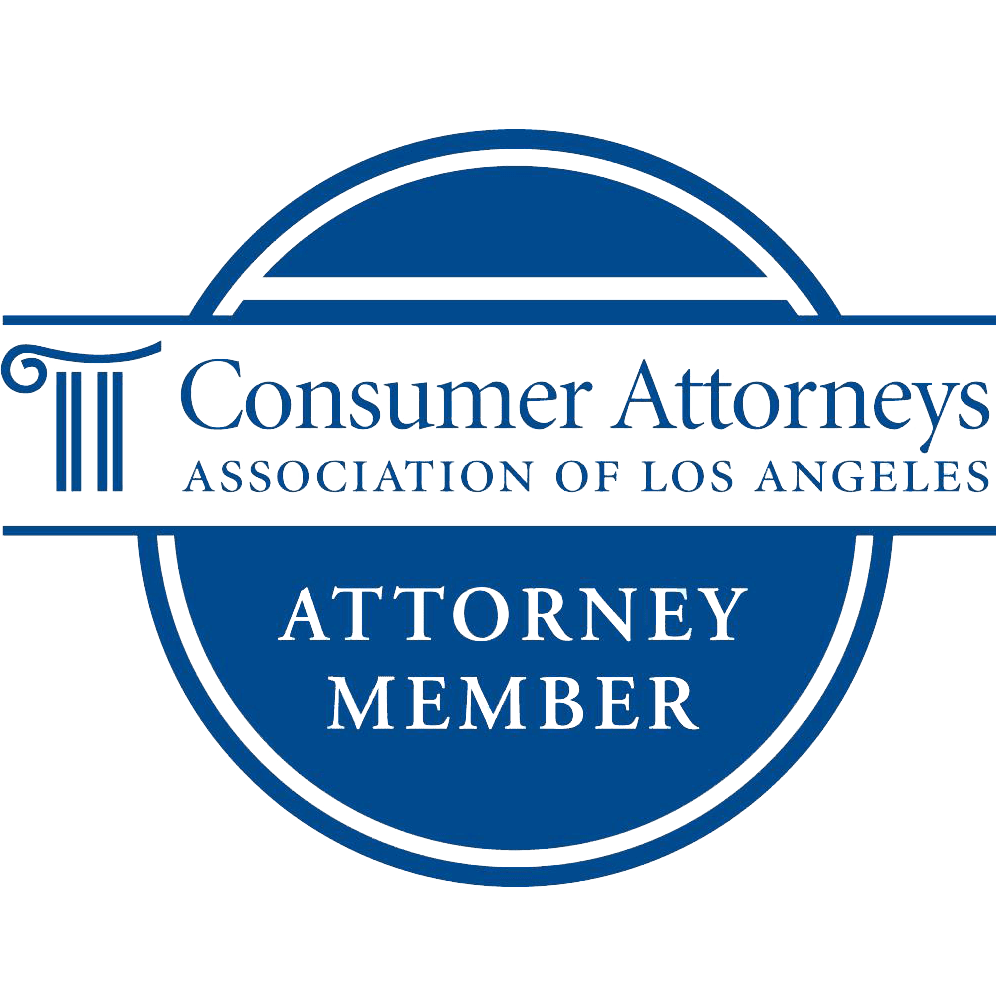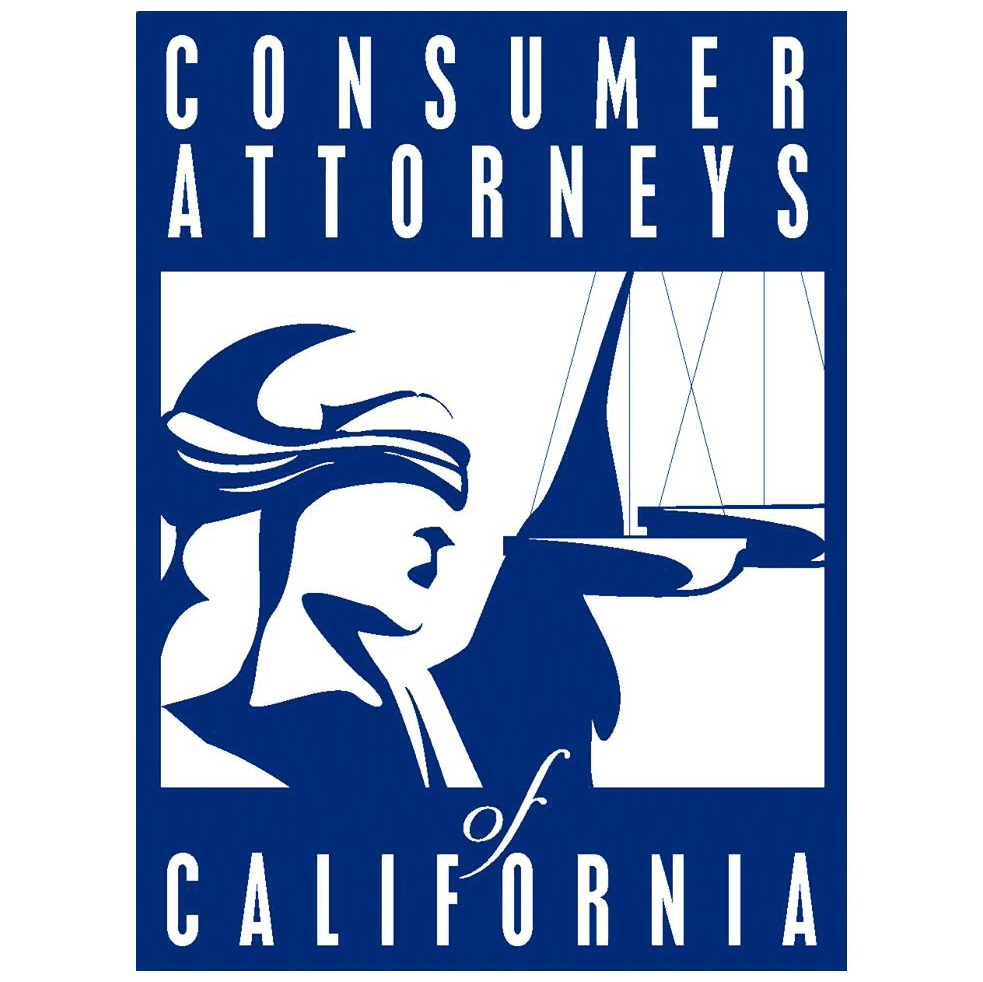 How Can A Trucking Accident Lawyer Help?
An experienced trucking accident lawyer can help you navigate the legal claims and lawsuits process. A good lawyer will not only be able to represent you professionally, but also build a strong case that shows your evidence in the best light.
By calling The Morris Law Group, you can change how you handle your claim and manage the resolution process. In order to ensure that you receive the maximum compensation possible, we work hard to make sure you have the best chance possible.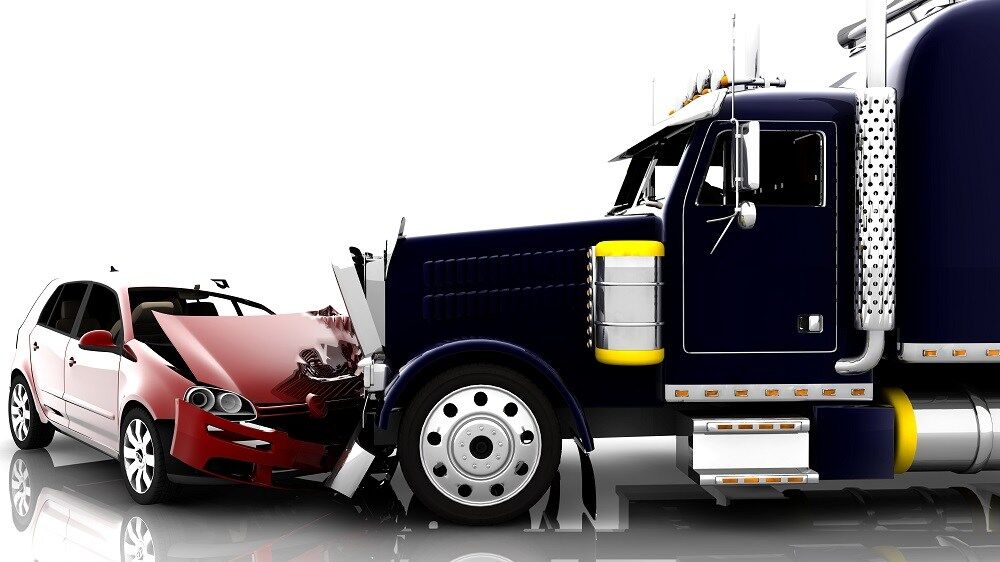 See what our clients are saying about the trucking accident attorneys at The Morris Law Group.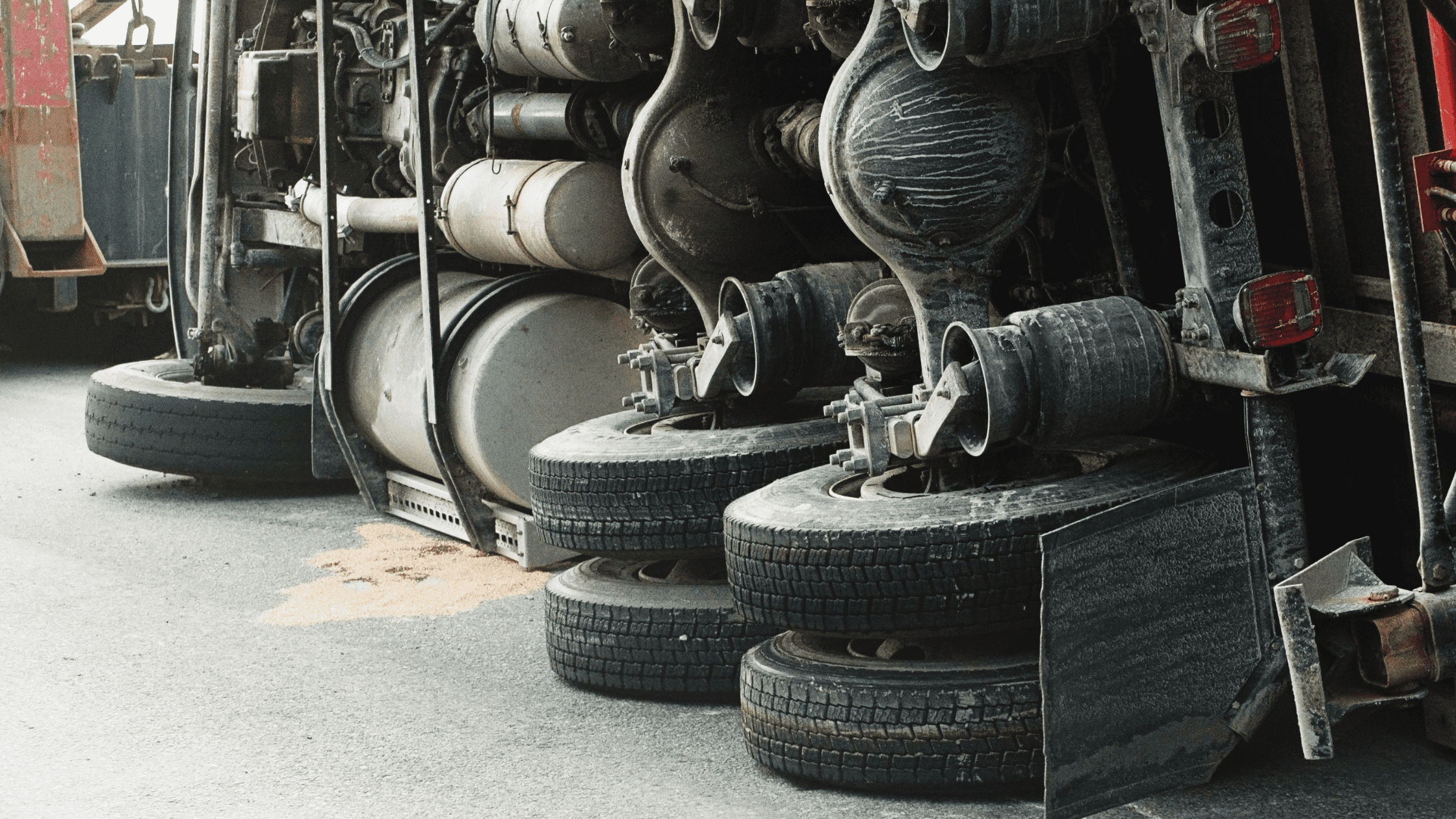 Types Of Trucking Accident Injuries We Handle:
Broken Bones

Paralysis

Traumatic Brain Injuries

Bone Fractures

Burns

Spinal Cord Injuries

Wrongful Death

And More…
Trucking Accident Frequently Asked Questions
What Are The Most Common Causes Of Truck Accidents?
Semi-trucks and other large cargo vans take longer to stop, have massive blind spots, and are more difficult to control due to their size. A combination of their mechanical shortcomings and driver error could result in a disastrous accident. The trucks are not always to blame for an accident, many times a passenger vehicle is at fault for the accident. Trucks have less time to react to an accident due to their mechanical limitations of braking and their size.
Here are some of the leading causes of truck accidents:
Reckless Driving
This is a traffic violation in which the driver is unwillfully or deliberately disregarding the safety of others on the road. This could be speeding, running red lights, or tailgating another driver.
Sleep Deprivation
Many truck drivers are forced to drive longer due to productivity and limiting costs of shipping, and many truck drivers are pushed to exhaustion. Driving while sleep-deprived can cause major problems with reactivity to sudden changes in driving conditions. Many studies suggest that sleep deprivation/fatigue is the main factor in around 30-40 percent of truck crashes.
Drunk Driving/Driving under the Influence
Despite constant testing for alcohol or other drugs, truck drivers still drive under the influence of drugs or alcohol. In 2017 only 2.5% of truckers involved in an accident tested for a blood alcohol concentration of 0.08 percent or higher. It might seem insignificant but they are not the only ones on the road who may cause an accident. Out of the 20,000 private car accidents, 20 percent of them had a BAC of 0.08 or above. With a truck's longer period to stop and difficulty in turning, avoiding and reacting to a drunk driver is more difficult.
Improper Lane Switching/Turning
With the massive blind spots in a truck and large cargo vehicles, switching lanes can be difficult and they might not see a car in the lane they are trying to merge into. Semi-trucks have difficulty turning since they carry cargo on large trailers. Taking too tight of a turn might cause an accident with another car due to their trailer turning too tightly or too wide.
Not Giving a Truck Enough Space/Turning Space
Not giving trucks enough space to maneuver their vehicles can be really dangerous, remember they are around 80,000 pounds fully loaded and 35,000 pounds empty. They can not stop or turn on a dime.
Violation of Other Commercial Truck Laws
Some of these laws are: overloading the trucks, going over the speed limit for trucks, and taking roads that are not built for trucks to go on. Trucks don't follow all the same rules as a regular passenger vehicle does. When they break these laws it puts other drivers at risk of an accident.
What Are The Common Injuries In A Truck Accident?
Injuries from commercial truck accidents can vary, but because of the size and weight of these trucks. Many times they will cause severe injuries to the private passenger vehicle since they are neither as large nor weigh as much as the truck. Injuries may go unseen like internal bleeding or a brain injury, which could result in death. If death does occur then the family of the deceased person may file a wrongful death claim. Some other common Personal injuries are:
Broken Bones

Paralysis

Traumatic Brain Injuries

Bone Fractures

Burns

Spinal Cord Injuries

Wrongful Death
What Are The Most Common Types Of Vehicles In Truck Accidents?
Truck accidents do not just involve semi-trucks, they could be any commercial shipping company or any truck that carries items from one place to another. Here are some of the different types of commercial vehicles and trucks that are considered to be a truck accidents:
Semi-Trucks

UPS Trucks

Big Rigs

FedEx Trucks

18-Wheeler

Amazon Trucks

Tow Trucks

Cement Trucks

Dump Trucks
What To Do After A Truck Accident?
Being in a truck accident is dangerous and may be overwhelming for you. But after the accident, you need to remain calm, gather your senses, and follow these steps.
Seek Medical Attention
You may not feel injured after an accident, but that may be adrenaline masking your injuries. To receive a medical examination to make sure you do not have whiplash, concussion, or any other injury that you may have sustained during the accident.
Collect Evidence from the Scene of the Accident
After the accident not only will you want to collect evidence of your medical condition but also the scene of the accident. The company of truckers will most likely send out a team of attorneys and other experts to the scene of the accident to collect their evidence.
They will want to see and collect evidence from the scene before it is cleaned up; they'll be taking photos of both the truck and the other vehicle that is involved in the crash. You may not be able to get those photos if you were injured and brought to the hospital immediately. Normally the police will take photos of the accident before the debris and the accident is cleaned up.
If they are not doing so, you can request them to take photos for you. If you are well enough to stay on the premises of the accident, take the photos for yourself. These photos would entail taking photos of both vehicles and their damage, the license plate of the vehicles, any road signs, the street itself, and any other relevant information that might pertain to the accident. Your photos will help an attorney build an understanding of how the accident occurred and will help them determine liability.
Preserve the Condition of the Vehicle Post Accident
After the accident, you are going to want to preserve your car in the same condition it was when the accident occurred. You are going to do this till you find and speak to an attorney. The attorney can help assess the damage to your car and may need to take photos for themself.
Contact a Lawyer
Get a lawyer that specializes in vehicle and truck accidents, someone that is in the general area of the accident so that they are familiar with the laws and roads where the accident happened. The lawyer will help determine liability, damages to your property, and fight on your behalf.
Who Is Liable For A Truck Accident?
Truck accidents can be complicated and difficult to pursue. Since truckers are a commercial entity, there can be multiple people at fault in the accident. Determining who is liable for the defendant's compensation might be difficult because of the multiple people involved in a truck accident. A lawyer will help you determine who is liable and pursue every party involved. So who can be liable in a truck accident?
Direct Parties Involved in the Accident
Anyone who was directly involved that may have contributed to the accident might be liable. This could be you, the truck driver, or a third party that was involved in the accident.
Defective Parts
A manufacturer or retailer could have caused the accident due to defective parts on the cars. These parts might include defective tires, brakes, engine components, or any other part that may have contributed to the accident.
The Employer of the Truck Driver
Since the truck driver is employed by someone else the employer is also liable for their employee's actions on the road. Even though the truck driver was driving negligently the employer is still vicariously responsible for their employee's actions.
Maintenance Facilities
A maintenance facility may also be liable for the accident. They could have made faulty repairs on the truck that caused the accident. The maintenance facility might have replaced a part with a defective part, failed to notice broken parts, or installed a part wrong.
Government Maintenance of Roads
There is a possibility that the government is liable for the accident. If the roads are not maintained properly, potholes are not filled, road signs are not put up or fixed, excessive oil or gravel on the road, faded road lines, or untreated roads in the winter may have caused the accident. The government also might have built a road poorly, with blind curves, too narrow lanes, or a lack of signage.
How Much Compensation Is A Victim Of A Truck Accident Owed?
Many people wonder "how much is my case worth?" This is all dependent on the severity of the accident, who is involved, and if you or another person/multiple people are found fully or partially involved in the accident. You may be able to receive compensation for the accident depending on the extent of the other person's culpability for the damages that were sustained in the accident with the help of a professional lawyer.
Damages That Affect The Compensation
Some of the damages may be:
Property Damage
Any damage to your car that was caused during the accident. If your car was totalled, you'll receive compensation to buy a new car.
Medical Bills
Any medical bills that are attributed to the crash, this could be passed, present, or future bills for your medical treatment. These will also pay for rehabilitation if that's what is needed for you to recover fully.
Loss of Wages
Your injuries might have caused you to not be able to return to work, or cause you to take time off of work to receive medical treatment from doctors, therapists, or anyone else that is involved in your recovery. You'll be compensated for any loss of wages that was caused because of the accident.
Pain and Suffering
This is for any physical pain and impediment that was a result of the crash.
Impairment of Earning Capacity
If your wages diminished due to the accident you can receive compensation for them.
Life-Care
These are any ongoing non-medical requirements you might have if you were severely injured.
Lifestyle Changes
This is physical damage that caused you to have a loss of enjoyment of life due to your severe injuries.
Punitive Damages
If the truck driver or the company's intentional or negligent actions contributed to the accident that injured you.