A personal injury lawyer specializes in cases where you have been physically or psychologically injured. Someone else – an individual, a business, or the government – has been found responsible for that injury.
While this is true of all personal injury attorneys, some focus primarily on representing plaintiffs in instances of class action lawsuits, medical malpractice, or product liability. It can be challenging to determine which lawyer is best suited for your injury case.
Tips to choose the best personal injury lawyer:
Decide What You Want
Before you begin your search, decide what type of lawyer you need. Personal injury attorneys specialize in accident claims or medical malpractice cases.
Do Your Research
If you want the best results, then take the time to do your homework to find out which attorney will be able to meet your needs and represent you in court. Once you have compiled a list of qualified personal injury attorneys, narrow it down further by scheduling consultations with two or three attorneys whose records demonstrate success in the area of law you need.
Be Sure To Ask Questions During Your Consultation With A Personal Injury Lawyer
A personal injury lawyer expects potential clients to come into their office with a list of concerns and frequently asked questions about their situation. However, they also realize that it is difficult for people who have been injured through no fault of their own to think clearly about what they should do next.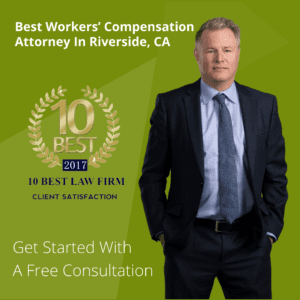 Don't be shy about asking the attorney anything on your mind, including any questions you have about fees and other legal costs that typically arise in a personal injury case.
Ask To See The Attorney's Track Record
A personal injury lawyer should be able to present you with at least five examples of cases that they have handled over the past year, which resulted in a favorable settlement or verdict.
You should also find out about their experience in negotiating claims related to your type of injury and how much money, on average, has been awarded in verdicts or settlements for the cases they have handled.
Visit Their Office To Gain A Better Understanding Of How Your Case Will Be Handled
The area where the personal injury attorney's office is located can reveal something about how successful they are likely to be on your behalf.
A prominent location in an impressive building or suite in a good area is preferable to an office on the second floor of a strip mall. For some people, the attorney's appearance also matters.
Check reviews
Check personal injury lawyer reviews. Reviews can help you determine whether a personal injury attorney is the right one for your case. If your lawyer does not have a solid online reputation, it could be because they have not been in practice long enough. Remember that even the best attorneys might need some time to establish themselves and build up their clientele.
Ask About Their Communication Style
You want to make sure they can efficiently and effectively communicate with you appropriately for you. Personal injury lawyers should explain how their office functions on a day-to-day basis, including the communication process between attorneys and clients.
When meeting with a potential attorney, ask what percentage of their cases go to trial and how the process of going to court affects your case. You will also want to learn how quickly they return phone calls and emails from clients and if they are available on evenings or weekends for emergencies.
Ask About Their Fees
Most personal injury cases settle before ever going to court, which means you will want an attorney with a reasonable success rate. However, even if your case does end up in the courtroom and results in a settlement or verdict for compensation of your injuries, you should still expect to pay legal fees and costs associated with your case.
Most injury lawyers charge a percentage of the total compensation settlement or verdict, which means finding an attorney with a reputation for winning cases, will also make your legal fees more affordable.
Conclusion
By asking the attorney about their fees, track record, and experience in cases like yours, you will better understand your options and how the attorney can help you. If you feel comfortable with the answers to these questions and believe that this is the right personal injury lawyer for your case, it never hurts to ask them if they think you have a good case.
If you are looking for a lawyer who can better provide you with the best service and representation to serve your legal needs, Contact The Morris Law Group today, we are dedicated to providing our clients with the representation they deserve and expect. We are here to help you Get Justice Today!