When you're injured on the job, you can count on worker's compensation to help you get paid while you're recovering. While worker's compensation won't pay you your full rate, you'll ideally make enough to keep up to date on your bills and other commitments.
While it's a relief to know that your bills will be paid when you're hurt, you may have questions about other benefits that you're typically entitled to when you work. For example, will you continue to accrue leave while on worker's compensation? That is, will you continue to earn vacation and sick time, even though you're not currently at work due to your injury?
Understanding Paid Leave
Before proceeding, it's important that you understand the various types of paid leave that are available. In most cases, your employer may offer paid sick leave and paid vacation time, also known as paid time off (PTO).
Under California law, employers must provide employees who work at least 30 days per year with one hour of paid sick leave for every 30 hours worked. If you're a full-time employee, this generally works out to about three days of sick leave per year.
Some cities in California have passed additional laws entitling workers to even more sick leave. For example, workers in Los Angeles must receive at least six paid sick leave days per year, while larger employers in San Francisco must provide at least nine days per year.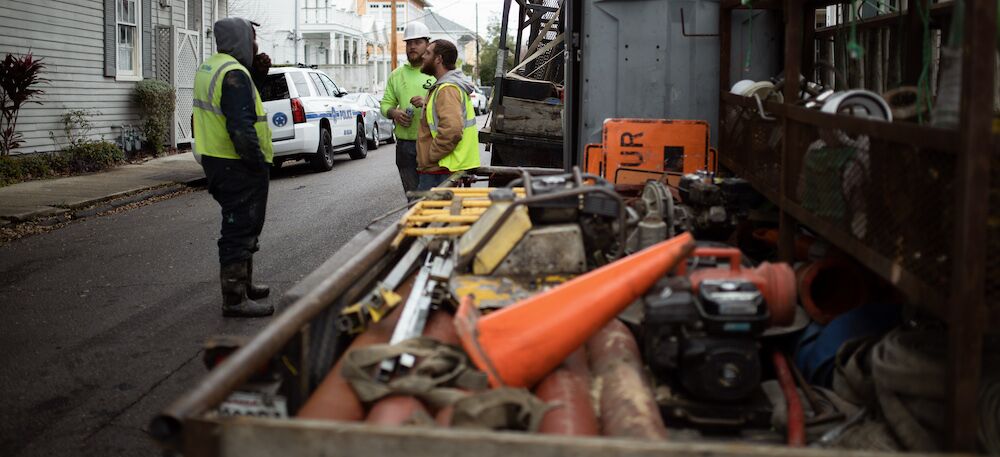 The law also states that employers must allow you to roll over unused sick days from one year to the next. However, they also have the right to cap your sick leave to keep you from accruing too much. Some workplaces may have a cap of 5 or 10 days.
There are no laws requiring California employers to provide vacation days or paid time off. This is an extra benefit that many employers offer as part of a worker's compensation package. Those employers that do offer vacation time must follow particular rules as PTO is seen as a type of paid wage.
What Does Workers Compensation Provide?
No one wants to be injured, but when you sustain an injury while performing your work duties, you are protected against the cost of medical bills and wage loss thanks to worker's compensation. First and foremost, workers comp will pay all your medical bills relating to your on-the-job injury. However, it will only pay them if they've been authorized by the worker's compensation carrier.
If you are unable to return to work immediately due to your injury, worker's compensation will issue temporary disability benefits. You'll receive two-thirds of your weekly wage until you are able to return to work or you meet the program's time limitation (generally 104 to 240 weeks, depending on the severity of your injury and the progress of your recovery).
Under California law, worker's compensation also provides some protection when it comes to the time to go back to your job. For example, it prohibits employers from discriminating against you due to your injury or retaliating against you because you filed a claim, to begin with.
But what about paid leave? This is an important benefit, especially when it comes to vacation time, as it's essentially part of your weekly paycheck. Where do worker's compensation rules on that?
Accruing Leave on Workers Compensation?
In most cases, you will not continue to accrue paid leave while you are on worker's compensation. This is because workers on unpaid leave (such as those collecting temporary disability benefits) are not entitled to earn those benefits reserved for active workers or those on paid leave. This means that so long as you are out of work, you will not earn additional sick days or PTO.
Note that if you are collecting worker's compensation benefits but still working, you may or may not be able to accrue leave, depending on your workplace's policies. For example, some employers may only offer PTO to full-time employees. If you've returned to your job as a part-time employee, you may not qualify for earned vacation days.
Using Leave While on Worker's Compensation
A question that goes hand-in-hand with whether you accrue leaves while on worker's compensation is whether you can use leave while receiving temporary disability benefits. Even though worker's compensation is designed to cover your medical bills and provide partial wages while you are recovering, there are several reasons why you may elect to use your paid leave.
One common reason to use paid leave is that your valid worker's compensation claim has been denied. In this case, you may need the time and money afforded by sick days and PTO to recover from your injury and file an appeal. Similarly, you may need to use your paid leave because you are in need of money while waiting for your worker's compensation benefits to kick in. In many cases, you won't receive your first worker's comp payment. In many cases, it takes 14 days after your claim has been approved to start receiving money.
One last reason you may find yourself using paid leave is that your temporary disability benefits have run out, but you still need more time to recover. In this case, you might use several days or weeks of paid leave to continue receiving the money to pay your bills while you heal. In a perfect world, you should not be required to use paid leave when you suffer an injury on the job. The PTO hours you've been awarded are a form of paid wages, and you are not responsible for using any of your own money to remedy the expenses that come with a workplace injury.
If you have to use paid leave to fill the gap between the time you were injured and the time you received your first worker's compensation payment, you should consult with an experienced lawyer at The Morris Law Group. They can in certain circumstances help you recoup the cost of the paid leave that you had to use to make ends meet while waiting on benefits.